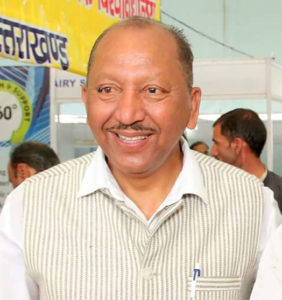 Dr. Harendra Singh Rawats
Manager
Primary education plays a vital role in an individuals career and intellectual development. It works as a solid foundation for successful higher studies and subsequent life stages. We created RPS with the vision to provide an excellent opportunity to parents looking for holistic development of the child. RPS offers opportunities for pupils to achieve excellence in academic, cultural, artistic, sporting, social and community endeavors. We provide an inclusive and caring environment which fosters collaborative learning and positive relationships. We provide an ecosystem and environment for learning and education that allows every students to thrive as an individual. I must mention that we are proud to have a team of flaunted and dedicated teacher who are expert in their respective subject. I am sure that my team will surely maintain the culture of excellence and flourish over a period of time.
On behalf of all my faculty, staff and students at RPS I am pleased to welcome you to the school and to our website. We gratefully acknowledge your trust and confidence disposed in RPS by giving an opportunity to serve children in a better way. I wish all the student, parents and guardians for better cooperation and great success.